The chart below plots atmospheric concentration of carbon dioxide alongside a global monthly temperature mean. Presumably there should be a correlation, as the theory of global warming posits that the greater the concentration of CO2, the greater the greenhouse effect.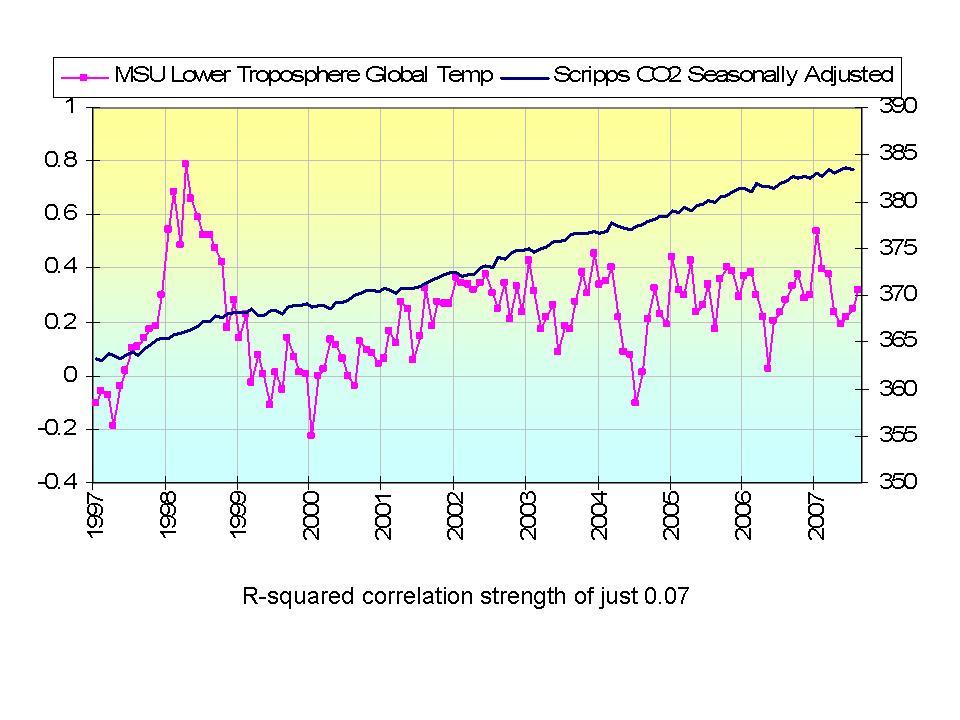 Instead, as CO2 has risen steadily, average global temperatures since 1998 have been in decline. The reason for the 1998 spike is the super El Nino that warmed the Pacific. (
Via ICECAP
)
And in other global-warming news ...